award's season boils down to one enchanting evening--
oscar night
the stylists frenzy over runway styles to find the perfect
dresses for their clients
below are my top three oscar successes.
[though giuliana, kelly, and joan may disagree]
three.
angelina jolie in versace
two.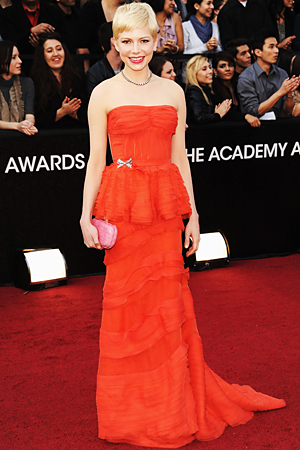 michelle williams in louis vuitton
one.
stacy keibler in marchesa
that wraps up a successful award's season
i have enjoyed all the trends on the red carpet,
and i look forward to new chic faces next year.