rose byrne, that is.
also known as "that girl i hated in bridesmaids."
but this australian damages actress sure has style.
what have we here?
a chic bob. a chic dress.
love the length.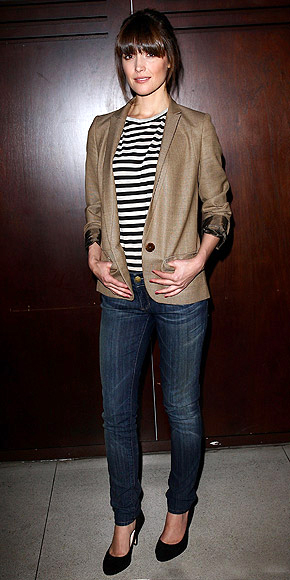 switching to casual, she is still rocking it out.
skinny jeans + the wash of the denim = so flattering
up top a great stripe under a fierce blazer.
the awesome bangs set it off.
i absolutely die for this jumpsuit.
the black and white color combination rocks
contrasted with the lighter locks.
you don't see outfits like this everyday.
guess what?
if rose byrne told herself "i can't pull off these bangs,"
or "i can't pull off a jumpsuit,"
then she would never have these awesome photos!
have a rose moment this month!
[or two, or three, or thirty]