the highly anticipated film, the great gatsby,
is almost here.
undoubtedly, it will cause a fashion roar that echoes the roar of its time period.
in fact, it already has.
what other designers played a part in the film's fashion?
tiffany & co., prada, and miu miu.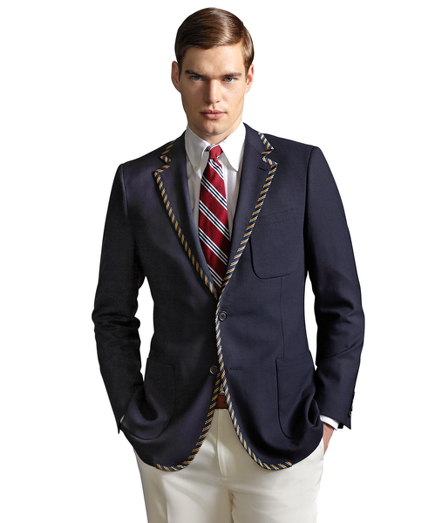 this brooks brothers look reminds me of just how dapper menswear can be!
is it strange that all i can think about is scott disick or chuck bass?
really, they should be thanking the fictional jay gatsby
let all the red lips, winged liner, fringed skirts, drop-waists, and headbands have their
moment in the spotlight again!
i'm ready! are you?
let's gatsby, shall we?